New Keyboard and GeekCode (

#

100DaysToOffload

Day 18)
In today's post we will have a quick look at the new keyboard i got about a week back. I wont call it an official review because i suck at those but hopefully it can give yo an idea about how great it is and tip you over if you are on the fence about getting one of these. I'll also talk about something kinda neat/silly i found.
First the keyboard.
So a long while ago @selea@social.linux.pizza posted about a sweet keyboard he got(including the video below) from Unicomp.
I told myself that day that i would someday have one. That day has come. About a week ago i got this baby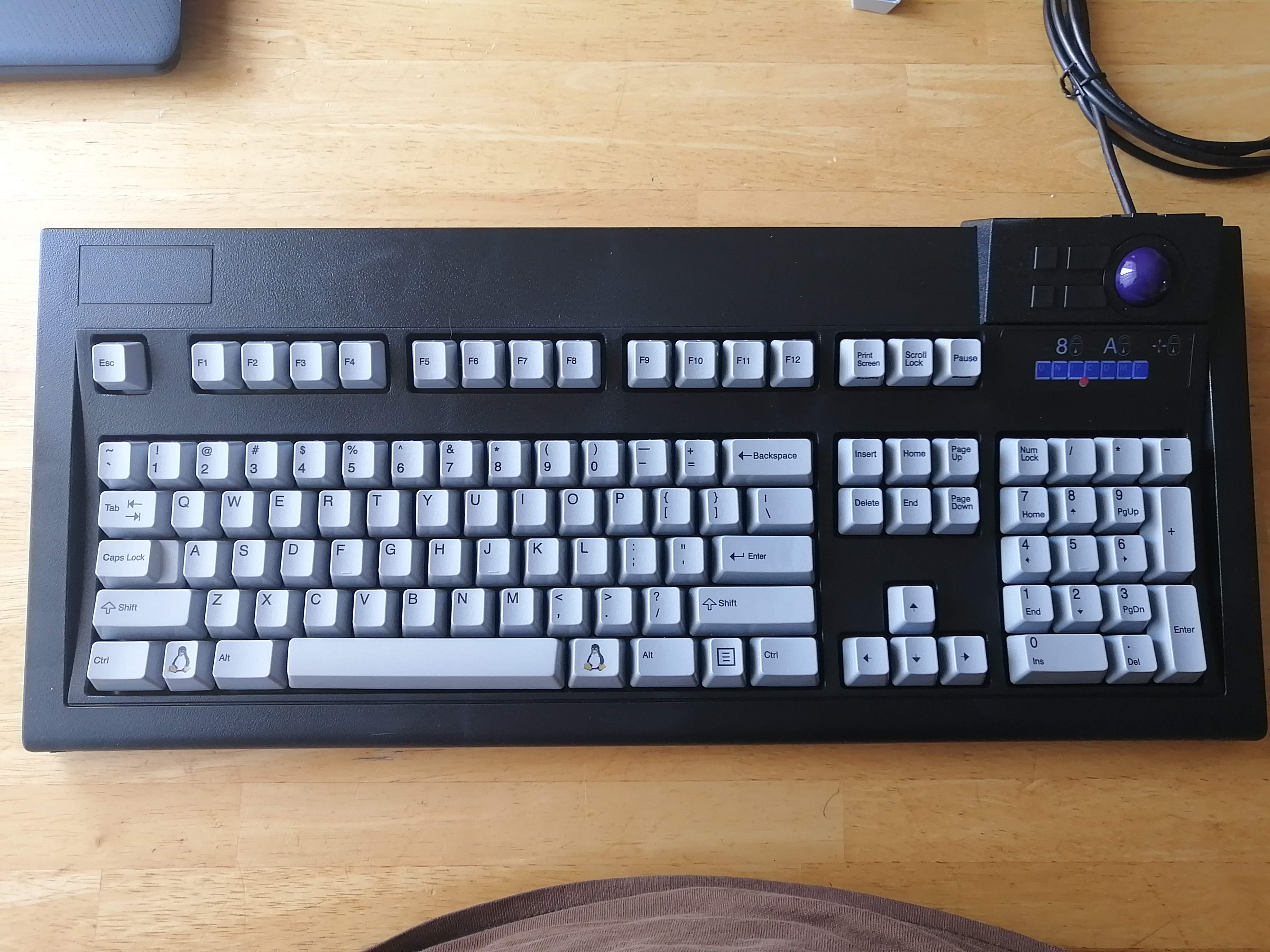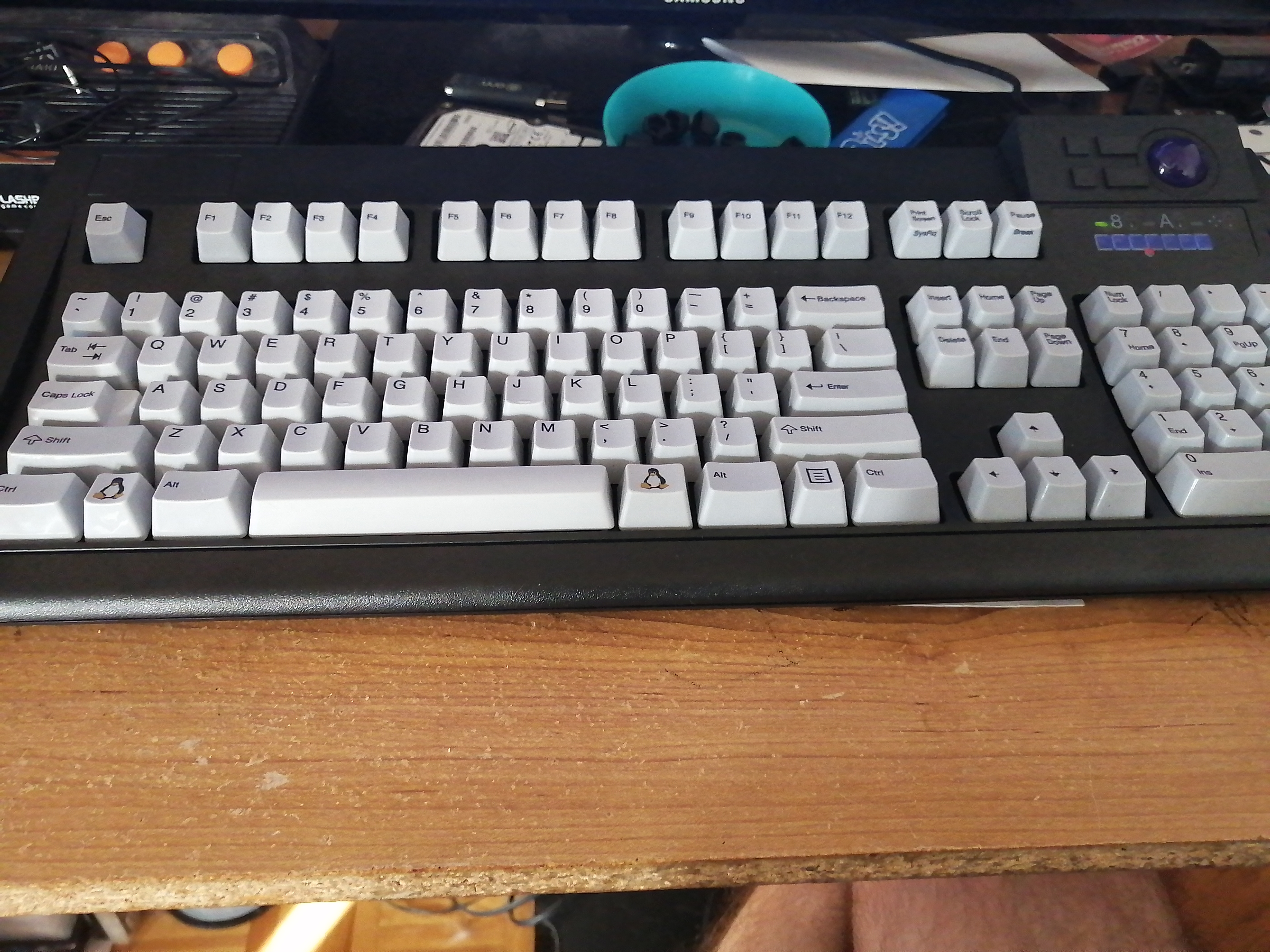 I must say i absolutely love it!! I got the tux keys to replace the windows keys because well i run linux. I decided to go with the trackball version just for the simple reason of why not? I probably wont put the trackball to much use but it does look pretty cool. Anyone looking for a new keyboard should consider a Unicomp keyboard. The feeling/experience of typing on one of these is like nothing else. Each key press is followed by very distinct "click" and a nice audible bounce back of the spring. There is nothing like it.
Also made a quick/dirty unboxing video. You can view that below if you wish
Now lets talk about the GeekCode.
As described on the above the GeekCode is the creation of Robert Hayden back in the mid/late 90's. It's intent was a quick way for geeks to recognize each other's skill level/interest while communicating on mailing lists/forums/NewsGroups. I for one had never come across it until i stumbled upon V1 of it on textfiles.com when someone i follow on Mastodon posted a link to that site. Soon after i found the latest version V3.12 and set out to craft mine. The result is:
——-BEGIN GEEK CODE BLOCK——- Version: 3.1 GCM/IT d- s:– a C++(+++) UL+++ P L+++ !E W++ !N !o K-? w$ !O !M !V PS@ !PE Y+>++ PGP+ t++ 5+ !X !R tv+ b>+ DI>+ D+ G e+ h—— r+++ y+++ ———END GEEK CODE BLOCK———
If you want to decode that to understand it you can do that here
This code will now be at the bottom of every email i send. It's also on my mastodon/pleroma profiles. I think it's kinda neat. Its somewhat easy to read/understand once you know what each section is. If you get one or already have one please share.
Anyways that's all for now.
Until next time stay safe!
Until next time. Stay safe!